Failed Biden team lacks the will to protect thousands of American lives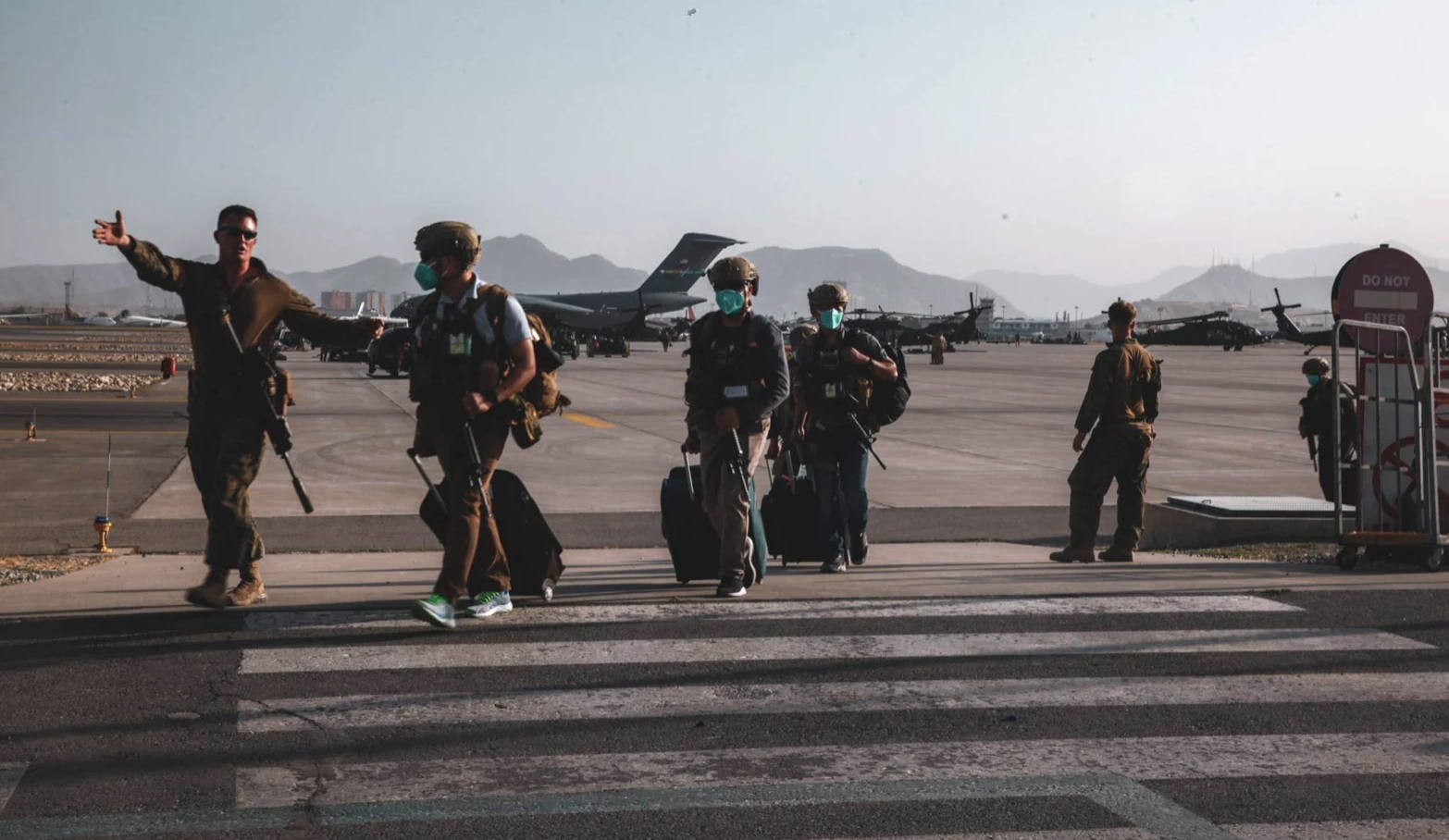 A U.S. Marine assigned to the 24th Marine Expeditionary Unit escorts Department of State personnel to be processed for evacuation at Hamid Karzai International Airport, Kabul, Afghanistan, August 15, 2021. (US Navy/Central Command Public Affairs/Sergeant Isaiah Campbell/Handout via Reuters)
Fairfax, Va. – Americans for Limited Government President Rick Manning issued the following statement in reaction to breaking news out of the Pentagon where Secretary of Defense Lloyd Austin said he "doesn't have the capacity to escort stranded Americans to Kabul Airport."
"This is grounds for the impeachment of Secretary of Defense Lloyd Austin. The Pentagon budget for 2021 is $7o5.4 billion.  The only reason the Defense Department exists is to protect American interests abroad and secure our borders.  They clearly are not at the border as the invasion from the south continues with more than 200,000 illegals apprehended and sent inland by the illegal immigration enablers at Biden's Department of Homeland Security. Now it appears saving American lives in a country where Austin played a major role in botching the withdrawal is beyond his ability.
"The British are getting their people out because their Prime Minister has the will to get it done. The only thing missing from the Biden Pentagon is the willingness to use our vast military capabilities. The problem with the entire failed Biden team is that they lack the will to protect thousands of American lives, not to mention tens of thousands of in-country allies.  If the Department of Defense won't respond in this situation, I cannot imagine one where they would respond.
"The message to the world is clear, if America won't protect her own citizens, she certainly cannot be counted on to protect anyone else's."
For media availability contact Catherine Mortensen at 703.478.4643 or cmortensen@getliberty.org.