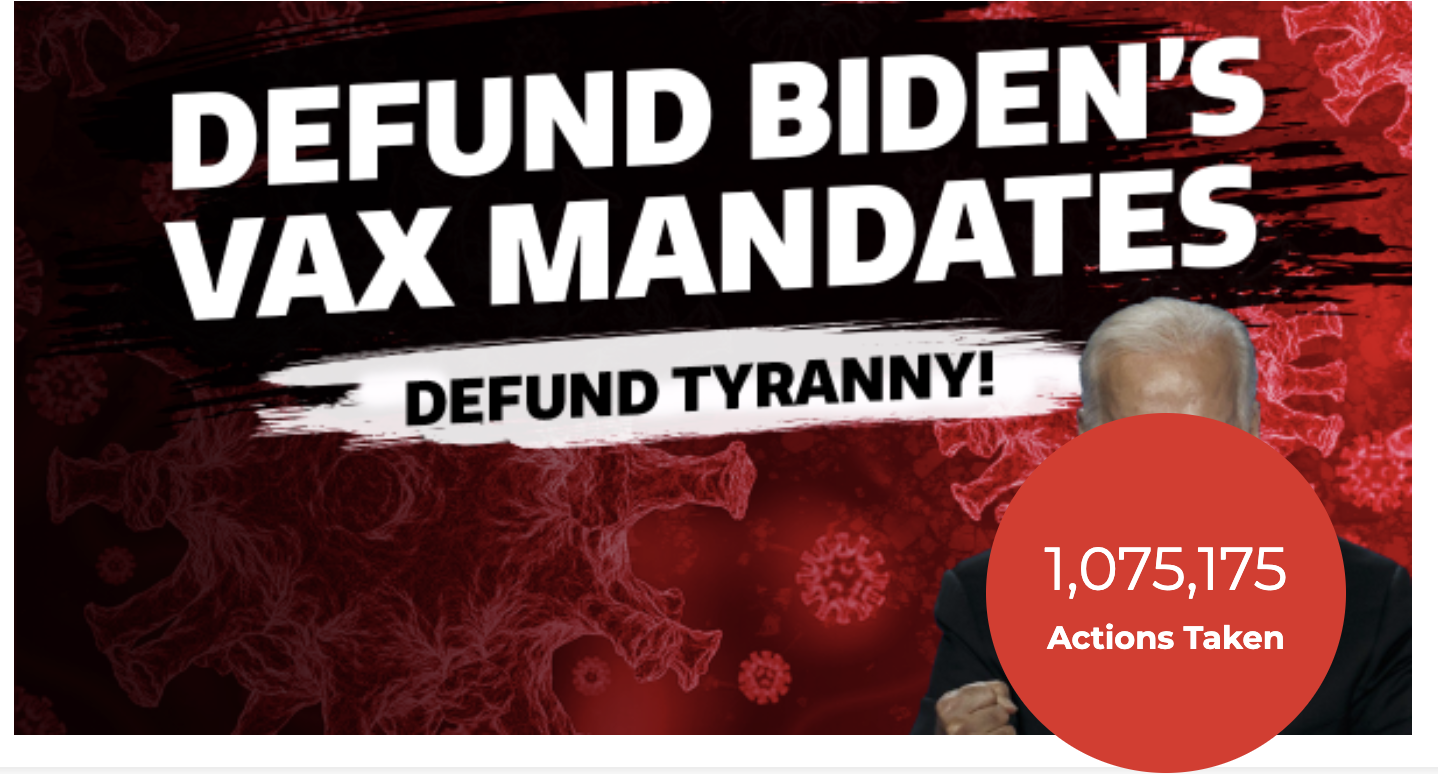 Fairfax, Va. – Americans for Limited Government (ALG) has launched a nationwide grassroots campaign to get a million Americans to send an email to every Member of Congress and the United States Senate demanding they defund President Joe Biden's unconstitutional COVID vaccine mandates.
The campaign backs up efforts led in the House by Rep. Chip Roy (R-Texas) and in the Senate by Senators Mike Lee (R-Utah) and Ron Johnson (R-Wis.)
"Biden's Vaccine Mandates need to be stopped, and Congress can do it by voting to defund the mandates," said ALG President Richard Manning.
"In the days ahead, both the House and Senate will be voting to fund the federal government. This is the place to make a stand," Manning explained. "Forty-one Senators can filibuster any funding bill which pays for enforcement of the Biden Vax Mandates.
"Our goal is to get a million Americans to take action by Monday," Manning concluded.
Every American is asked to go to the website DefundTheMandates.com and in 60 seconds send this short email to every U.S. Senator and Member of Congress.
Please stop the Biden vaccine mandates by voting against any government funding bill which includes money to enforce these intrusions into American's basic liberties. A vote for funding the government which does not stop the vaccine mandates is a vote for the vaccine mandates.

I am counting on you.

Thank you!
For media inquiries contact Catherine Mortensen at 703.478.4643 or cmortensen@getliberty.org.
# # #