Today's testimony makes crystal clear Kyle Rittenhouse acted in self-defense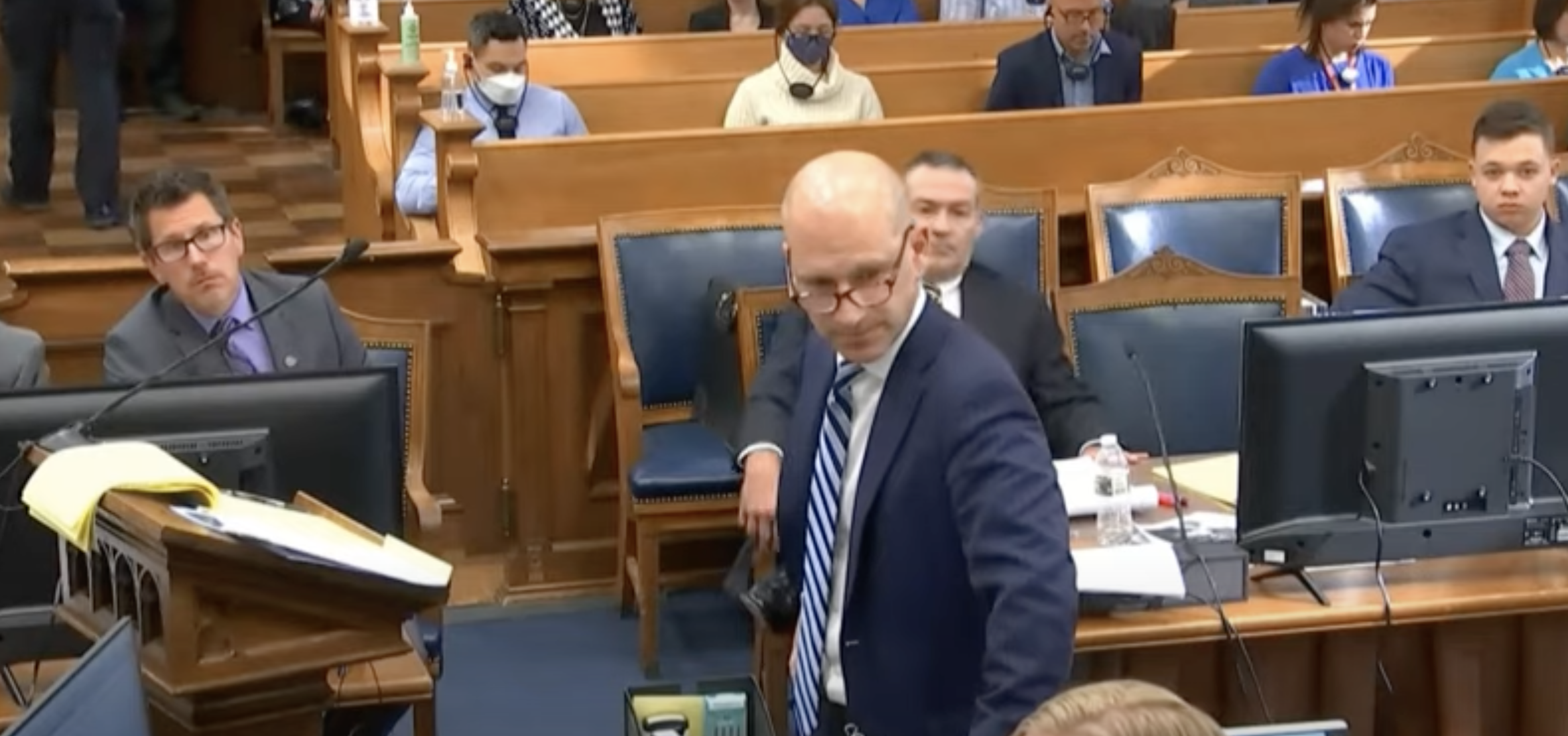 Fairfax, Va. – Gaige Grosskreutz was one of the attackers of Kyle Rittenhouse in Kenosha, Wisconsin last year. After giving testimony earlier today attempting to paint himself as a victim of Rittenhouse, the witness/attacker admitted today during cross examination he was shot only after he threatened Rittenhouse by pointing a gun at him inches away from his head.
While the prosecution hoped Grosskreutz sketchy testimony would assist their case, the actual testimony supports the defense claim of Rittenhouse acting in self defense after being attacked by a mob.
Americans for Limited Government President Richard Manning issued the following statement in reaction to today's developments:
"There can be no other conclusion than not guilty by reason of self-defense in the case of Kyle Rittenhouse, the then-17-year old who defended himself against the attack of rioters in Kenosha, WI who now stands trial on murder charges.
"Testimony by the prosecution's star witness, Gaige Grosskreutz, demonstrates under oath that Rittenhouse was chased by the assailant and only fired at him when the assailant's handgun was pointed at him. This testimony exonerates Rittenhouse from charges he killed two people. The fact that the prosecution continued with the case with the knowledge of this witness's sworn testimony, which any honest prosecutor had to have heard before the witness took the stand, makes it clear that Rittenhouse has been prosecuted for political purposes rather than legal ones. Judge Bruce Schroeder should immediately declare a summary judgement of not guilty. There is no reason to continue to put the people of Kenosha and the state of Wisconsin through the emotional tension associated with this trial as the evidence clearly shows that Rittenhouse acted to save his own life.
"The prosecution's star witness makes is crystal clear that if Rittenhouse did not act in self defense, there is no ability for anyone to defend themselves from a violent, and potentially deadly attack. It is time to free Rittenhouse. At this point continuing the trial would be an extreme misuse of the criminal justice system.
"The only question that remains is who in the prosecutor's office gets fired for bringing this case forward given the clear evidence that a not guilty verdict was the only possible outcome."
For media availability, contact Catherine Mortensen at 703.478.4643 or email cmortensen@getliberty.org.