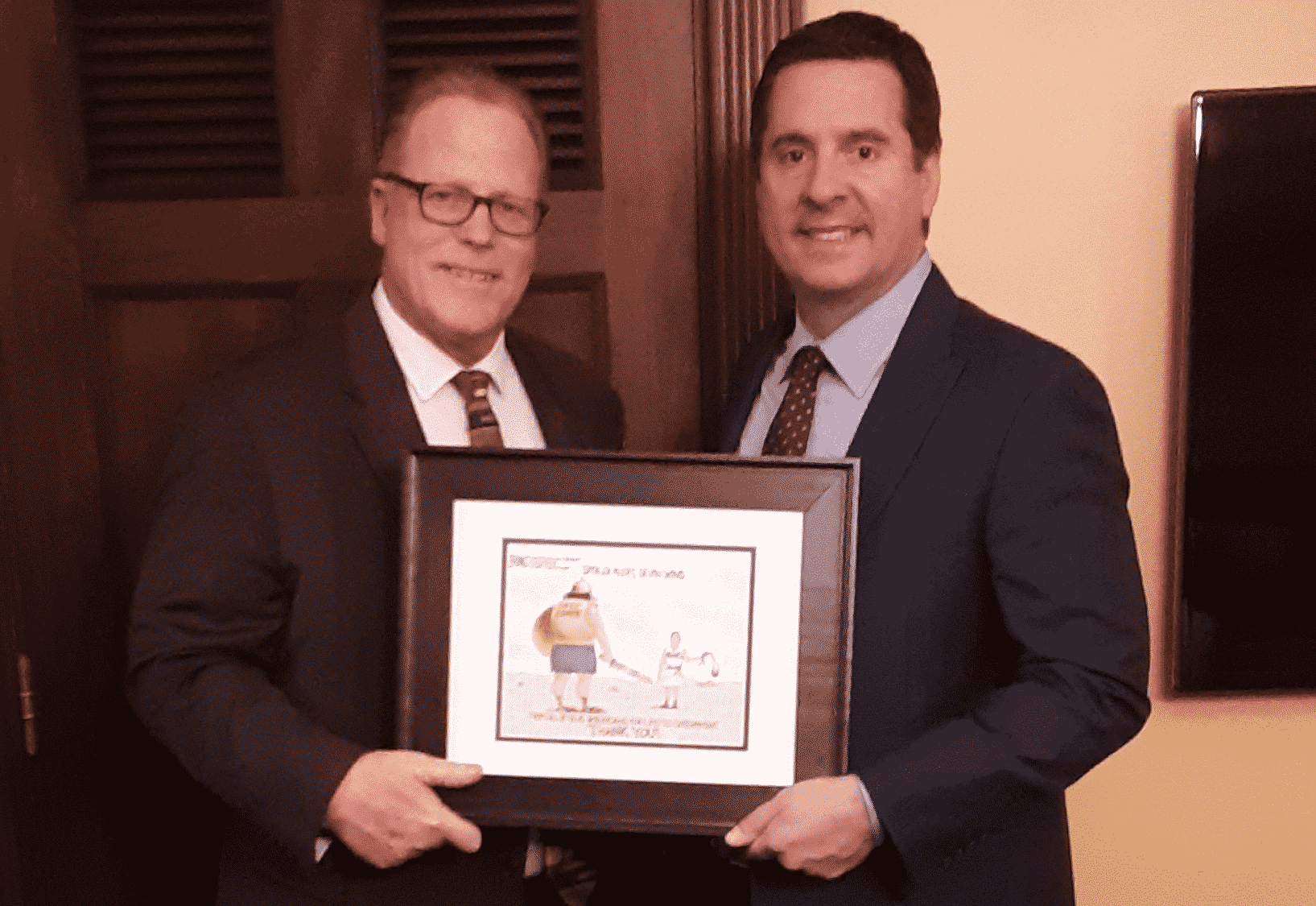 March 10, 2020, Fairfax, Va.—Americans for Limited Government President Rick Manning today issued the following statement after awarding the Americans for Limited Government David and Goliath Award to U.S. Rep. Devin Nunes (R-Calif.):
"Devin Nunes continues to be perhaps the most influential lawmaker in the fight against abuses by the nation's intelligence community and Justice Department, which spied on the Trump campaign, then the opposition party, in 2016 on false allegations of being Russian agents. Nunes' unwavering pursuit of the truth no matter the powerful opposition he faces is a true profile in courage. Nunes was ALG Congressman of the Year in 2017, and so in recognition his continued commitment to individual liberty, we have had a specially commissioned cartoon drawn by A.F. Branco depicting Nunes' David and Goliath-like fight against the deep state. Fortunately, everyone familiar with the story knows that David wins. For his fearlessness, Americans for Limited Government is proud to present U.S. Rep. Devin Nunes with our David and Goliath award."
Attachments:
Cartoon: A Profile in Courage, By A.F. Branco, March 9, 2020 at http://dailytorch.com/2020/03/cartoon-a-profile-in-courage/
Interview Availability: Please contact Americans for Limited Government at 703-383-0880 ext. 1 or at media@limitgov.org.
###