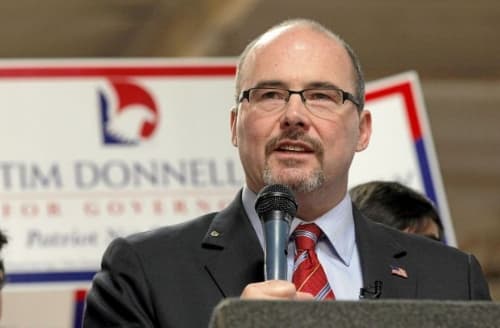 Nov. 5, 2018, Fairfax, Va.—Americans for Limited Government President Rick Manning today issued the following statement endorsing Tim Donnelly for Congress in California's 8th Congressional District:
"America needs more strong supporters of the U.S. Constitution in Congress, and in Tim Donnelly, we have just the upgrade that our nation needs to win against the socialist left that has taken over the Democrats in Congress.  This race is the only one in the nation pitting two GOP candidates in a general, so there is no need to choose the 'lesser of two evils'.  Tim Donnelly has proven himself to be a strong supporter of limited government and is a proven fighter for Constitutional principles, putting his neck on the line for stronger border and immigration enforcement. Donnelly is not afraid to take a stand, and deserves the support of the people of California's 8th Congressional District. I am proud to endorse Tim Donnelly, who will make a great Congressman, and who the people can depend upon to stand firm for their individual liberties."
Interview Availability: Please contact Americans for Limited Government at 703-383-0880 ext. 1003 or at media@limitgov.org to arrange an interview with ALG experts.
###