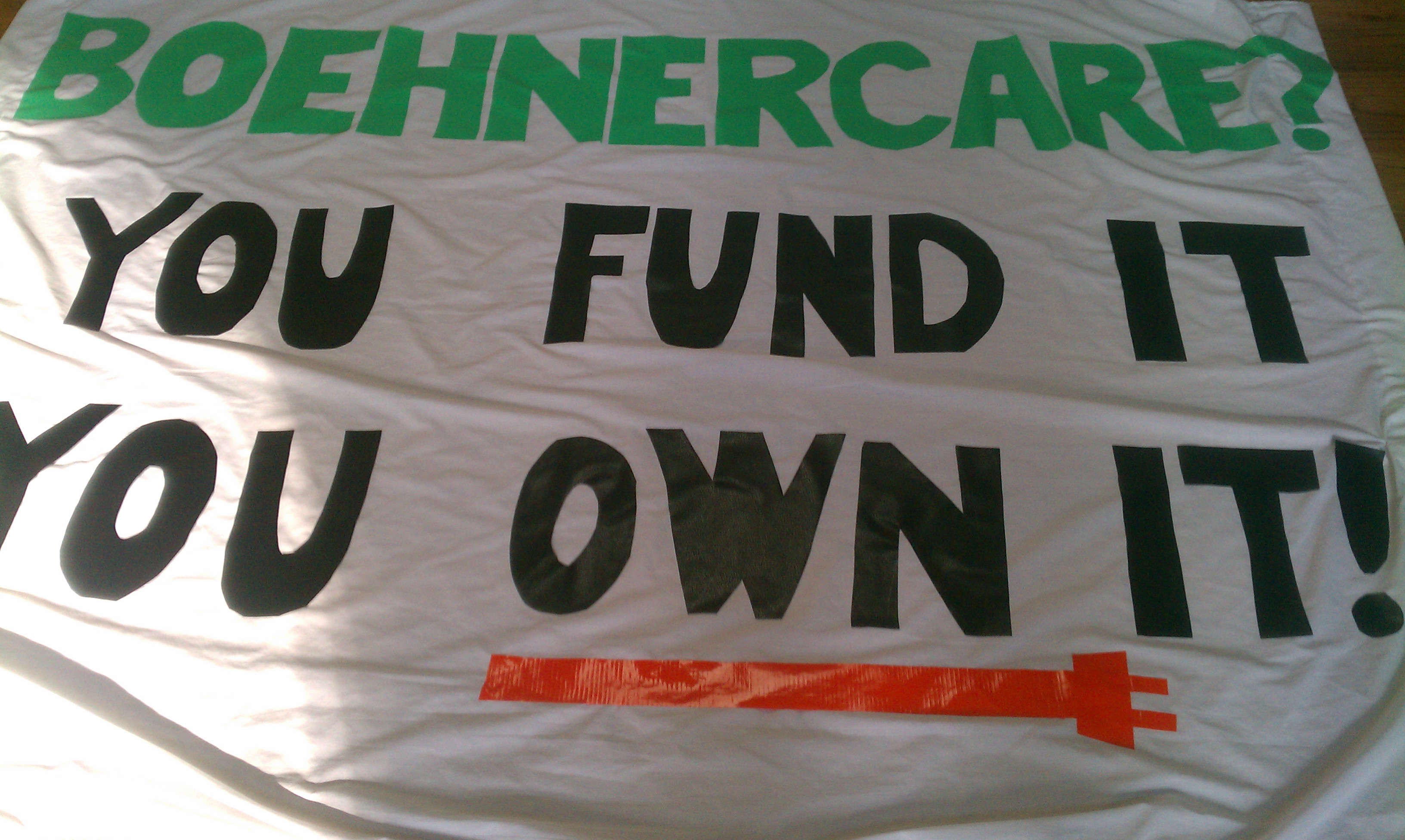 August 26, 2013, Fairfax, VA—Americans for Limited Government President will speak on Tuesday, August 27 outside House Speaker John Boehner's district office at Courthouse Plaza, 12 South Plum Street, Troy, Ohio in an event scheduled to begin at 4PM. He issued the following statement urging Speaker Boehner to attach the Defund Obamacare Act to an upcoming vote on the continuing resolution:
"We urge Speaker Boehner to offer an up or down vote on attaching the Defund Obamacare Act to the continuing resolution. This is the American people's last chance to prohibit implementation of the health care law and to stop the Medicaid expansion and insurance subsidies under the law. If the Senate and Obama refuse action funding the government as a result, it is they who will own the ensuing government shutdown.
"As for Boehner, if he allows Obamacare to be funded, he'll own it — and so will every House Republican that votes with him. Now is the time for choosing."
Mehrens will be joined by former Ohio Secretary of State Ken Blackwell; Doc Thompson of the Blaze; Ted Stevenot, President of Ohio LIberty Coalition, an umbrella group of Ohio Tea Parties; Mark Harrington of Created Equal; Bryan Kemper of Priests for Life; Pro-life leader Dr. Joel Brind;  J.D. Winteregg of the Ohio Accountability Project; Nathan Mehrens of Americans for Limited Government; Andrew Pappas of FreedomWorks; Councilman Bobby Phillips; Tea Party Leaders Shannon Hartkemeyer, Sue Hardenbergh, Ralph King; and Janet (Folger) Porter of Faith2Action.  Also speaking are pro-family leaders Bobbi Radeck, Lori Viars and Julie Busby along with Pastors Jonathan Newman, Dick Knodel, Dale Christian, and Andy Douglas.
Interview Availability: Please contact Americans for Limited Government at  (703) 383-0880  or at media@algnews.org to arrange an interview with ALG experts including ALG President Nathan Mehrens.
###