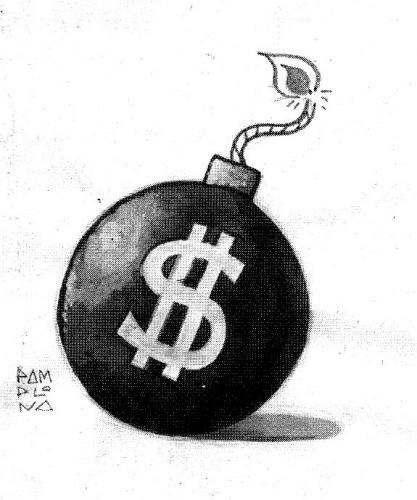 July 19th, 2010, Fairfax, VA—Americans for Limited Government President Bill Wilson today issued the following statement urging the Senate to reject an unpaid-for $34 billion extension of unemployment:
"With a $13.2 trillion national debt weighing down the economy and killing jobs amid the sovereign debt crisis and 9.5 percent unemployment, Congress must find ways to rein in uncontrolled deficit-spending. Now is the time to make cuts, and to find ways to pay for Congress' insatiable appetite for spending. Currently, the proposed $34 billion extension in unemployment welfare payments is not paid for with anything other than borrowed and printed money.
"Senate Republicans have offered several ways to pay for the proposed $34 billion unemployment welfare extension, including utilizing unspent 'stimulus' funds. It is not obstruction to demand that new spending be paid for when the country is going bankrupt, it is a courageous act of patriotism. The fact is, the national debt has grown every single year since 1958, and it will take a sincere love of country motivating decisive action to reverse that trend before it is too late.
"Increasingly, the Treasury is depending on the Federal Reserve to print money to 'lend' to the government to meet up with Washington's excessive funding obligations. With over $777 billion in outstanding treasuries on its balance sheet, the Fed is right behind China and Japan as the third top lender to Congress.
"The truth is that the $34 billion unemployment extension would have already passed if Senate Democrats would simply find a way to pay for it. Senate Majority Leader Harry Reid's partisan approach to this issue is to simply keep offering the same resolution over and over again without making any offsetting cuts to the budget.
"Senate Republicans have a point: Can Congress cut anything? Thus far, the majority is proving that they neither have the ability nor the will to do anything to address the sovereign debt crisis, and only know how to borrow recklessly."
Interview Availability: Please contact Rebekah Rast at (703) 383-0880 or at rrast@getliberty.org to arrange an interview with ALG President Bill Wilson.
###